Over the past few weeks and months you've probably read several articles on the upcoming big October event - TouringPlans #Everywhere. If not, here's the skinny: during Columbus Day weekend, TouringPlans is sending its staff across the world to Disney destinations in order to collect content, meet our subscribers, and if we can squeeze it in, have some fun, too. Brian McNichols, my cohost of the Pardon the Pixie Dust podcast, is going to Disneyland. Gerelyn Reaves is going to the Aulani resort in Hawaii. Guy Selga is going to Tokyo Disneyland. And I'll be going to the Disney Outlet Stores in Orlando. Just kidding, I'll actually be taking my first ever trip on the Disney Cruise Line aboard the Disney Wonder.
Have we reached the end of August already?!  What a month. We saw a new hard ticket event - Villains Unleashed - have its first ever party (and possibly last ever considering all the refunds that were given out to unhappy guests). Speaking of hard ticket events, Disney announced the first ever hard ticket event during a hard ticket event with the Sinister Soiree experience during Mickey's Not-So-Scary Halloween Party. We said goodbye to the American Idol Experience and hello to Falcon's Fury at Busch Gardens Tampa, which finally allowed human beings on months later than expected. The "busy" season is finally over, and with kids back in school, we Florida residents can finally enjoy the slow days at the park where Anna & Elsa only have only a two hour wait!
With that out of the way, who is ready to hit the Outlets?!
Our first find is FRONTIERLAND PLUTO. I bought one of these as I enjoyed the elaborate theming. From the 'coon skin hat, the various supplies being carried on his back and sides, and the moccasins on the paws, this is one plush that stands out from the rest. I'm also a sucker for the big tongue sticking out in in pure puppy happiness.
TouringPlans has just released updated content for Castaway Cay port adventures for our Disney Cruise Line subscribers.
The most important takeaway is that many prices on the island have gone up substantially. While Castaway Cay excursions are relatively inexpensive compared to those on the other islands, increases of 25 to over 50% for most port adventures leave us asking if we've discovered the true pirates of the Caribbean.
Port Adventure Sample Prices

| Adventure | Old Price | New Price |
| --- | --- | --- |
| Bike Rental | $6 | $10 |
| Snorkel Rental (adult) | $25 | $29 |
| Wildside Teen Adventure | $35 | $45 |
| Castaway Ray's (adult) | $35 | $45 |
| AquaTrike Rental | $15 | $24 |
| Parasailing (adult) | $79 | $95 |
Castaway Cay Best Values
Best values on the island include Bike and Snorkel rentals, and Castaway Ray's Sting Ray Adventure. For folks who want to double or triple up on activities, DCL offers package deals for bikes, floats, snorkeling, and the sting ray adventure that will save you money off booking everything separately. These package deals must be booked online or from the Port Adventures desk once you're onboard. They can only be booked a la carte once you're already on the island.
If you have comments or questions about Disney Cruise Line or Castaway Cay, let us know in the comments section.
Pre-order Our DCL Book Today
The Unofficial Guide to the Disney Cruise Line by Len Testa, Erin Foster, and Laurel Stewart is available for pre-order on Amazon and will be released in April.
Woo hoo! Everyone's favorite topic – saving money! Last week I talked about how to save money when booking a Disney cruise, so today let's talk about saving money once you board one of DCL's amazing ships! 10 ways to save money onboard.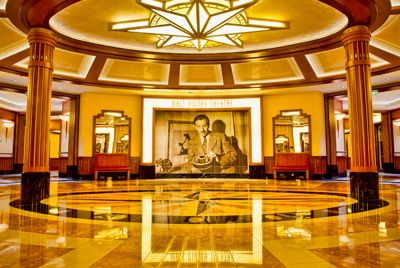 1. Don't Buy Food Onboard – After 11 cruises, I have never spent a dime for food onboard. Oh wait! I lied. I did spend money on the adult restaurants. Totally by choice, totally worth it. Other than that, never a dime. Disney sells some packaged snacks outside the theaters and from room service, but those are so easy to avoid! There's free food everywhere! You can do without M&M's for a few days! Substitute free ice cream or room service in their place! Or veggies! Yes. I meant veggies. Similarly, if you get a soda from a bar or room service, they're going to charge you. Don't. Go up to the pool deck to get a soda to drink with your room service. Take a soda from up there into the theater. It's that easy. You can also buy specialty coffees and smoothies, but again, free coffee is always available and free drinks are occasionally available (see #3 below)! If you do feel a need to buy a nice coffee, make sure you get a coffee card! You'll get the sixth one free, even if it's on your next cruise!
There are multiple opportunities to view ocean life on Castaway Cay, the private island exclusively used by Disney Cruise Line. If you want to get up close and personal with sea creatures, try one of the several snorkeling adventures. If you don't want to get wet, the Glass Bottom Boat Excursion is an alternative.
What is the glass bottom boat excursion?
Guests board a small motorized water craft, holding about 25 people, and venture about 15 minutes out into the ocean. There are several "windows" in the floor of the boat through which you can observe sea life below. During the trip, you are accompanied by a local guide who gives some narration about the fish and other natural elements you encounter.
How long does the excursion take?
You'll find the trip takes about 45 minutes to an hour, say 15 minutes out, 15 minutes back, and 15ish minutes "parked" at viewing spots along the reef adjacent to Castaway Cay.
What does the excursion cost?
This is one of the less expensive excursion options. Current pricing is $35 for guests ages 10 and up, $25 for all children, ages 0 to 9.

Read the rest of this entry »
Guests looking for a bird's eye view of paradise should check out the parasailing excursion at Disney's Castaway Cay. Floating hundreds of feet in the air, you are master of all you survey. Well, at least it seems that way for several minutes.
During the parasailing excursion at Castaway Cay, guests board a speedboat and travel several hundred yards away from land. Then, in singles or pairs, guests stand at the back of the boat and are harnessed to a line-bound parachute that is slowly let out until you and the parachute are 600-1000 feet above the water. Enjoy panoramic views of your ship, Castaway Cay, and beyond.
Each excursion takes approximately 10 people onto the boat. Your actual parasail event will last about 5-7 minutes. Depending on the number of other guests, the entire experience lasts 45 minutes to one hour. There are no "ride alongs;" every guest on the boat must pay and participate.
The Castaway Cay parasailing excursions are open to guests ages 8 and up. The minimum weight is 90 pounds, and the maximum weight is 375 pounds. Guests under 90 pounds may be able to ride if they fly tandem with another guest. However, the combined tandem weight may not exceed 375 pounds. Determination of single or tandem rides is fully up to the discretion of the staff.
Children under the age of 13 must be accompanied on the excursion by a paying adult age 18 or over. Guests ages 13-17 may go on the excursion unaccompanied, but must be escorted to the Marge's Barges excursion meeting site by an adult age 18 or over. All guests must sign a safety waiver.

Read the rest of this entry »