Walt Disney World can be expensive. You know that, I know that. But what if I were to tell you that there are lots of ways to add some magic to your Disney World vacation for absolutely free? That's right folks, I'm going to share with you 10 of my favorite ways to have family fun around the resort without spending an extra penny.
So without further ado, let's enjoy some free family fun and save some money!
Sorcerers of the Magic Kingdom
Location: Magic Kingdom
The Sorcerers of the Magic Kingdom is an enchanting interactive game where you use spell cards at magic portals to defeat Disney villains. Kids and gamers alike love this experience, especially because they can collect and keep the spell cards.
A Pirate's Adventure ~ Treasures of the Seven Seas
Location: Magic Kingdom
During A Pirate's Adventure join Captain Jack Sparrow on an interactive adventure raiding hidden treasures throughout Adventureland. There are five different missions, each taking about 20 minutes to complete. There is no time limit on the missions, so they can be started and stopped at your leisure. This is a lot of fun for the whole family and each adventure sets off some exciting special effects scattered throughout Adventureland; especially great at night.


Read the rest of this entry »
If you're going to Walt Disney World for a once in a lifetime trip, or even a once-a-year trip, it has probably never occurred to you to get an Annual Pass.  Honestly, why would you? Those things are expensive and are only appropriate for locals that go regularly, right? Well, sometimes you have to spend money to save money, and believe it or not, a Walt Disney World Annual Pass can pay for itself and then some even if you only intend to go once in your entire life! How? Find out after the jump!

Read the rest of this entry »
For the next edition of the Unofficial Guide, we interviewed dozens of families planning their first Disney trip, and Disney-specialist travel agents who talk to Orlando-bound families every day. Almost all of them said the cost of a Disney vacation was the biggest surprise, and more important to them than when to travel, where to stay, or how to beat the lines.
All money questions involve trade-offs, of course, and only you know what you're willing to do to save a buck. For every person who thinks a $65 per day food allowance is malnourishment, there's another who says they can feed a family of 5 on $10 and some budget gazpacho made with leftover Taco Bell sauce and hot water.
To give you a realistic idea of how much to budget, we've created the following set of charts showing the kind of Disney World vacation your family can get for $500, $1,000, $1,500, and $2,000. Each column represents a different family demographic, and each row represents a different budget amount. Our starting assumptions are at the bottom of the page.
As a frequent Walt Disney World traveler, and also not a Florida resident, I'm sufficiently addicted to Disney vacation planning books, podcasts, blogs, discussion groups, and other research areas that can help me sustain my pixie dust addiction without breaking the bank or going in debt. During my years of research, I've heard lots of claims of which Disney discount is "best", and while I trust many of the sources I frequently research, I've learned that not all discounts pack the same punch. Depending on your party size, your frequency of visiting the parks, and your touring style, some discounts are better than others. In this article, I'll review the most common (and often reoccurring) discounts available and analyze how those discounts can apply differently to different Disney vacationers.
There are several ways to save money on a Disney World vacation. The most obvious are getting a great deal on your airfare, traveling during the off season, choosing to stay at a less expensive hotel, using the Disney Ticket Calculator to purchase your admissions and eating at economical restaurants. But what do you do if you've done all of this and you still need to cut your budget? Well, I've got you covered, my friends! Here are five simple and painless ways to save over $500 on your next Disney World vacation.
Before We Begin
For each of these five tips, let's assume we are a family of four traveling to Disney World for a one week (seven night, six day) vacation. Our sample family includes Mr. Smith, Mrs. Smith, little Susie (age 6) and little Tommy (age 3). We'll first do the math for full price at Disney World and then compare it to the math with our tip in place. Prepare to be amazed!
Splitting counter service meals is an easy way to stretch your vacation dining budget. Whether you are on the Disney Dining Plan or have decided to pick your spots out of pocket, finding counter service meals large enough to share is a bonus. If you are on the Disney Dining Plan, you can save credits for a resort breakfast before you leave for home. If you are paying out of pocket, you can save $10-15 every time you split a meal. That's more money for Dole Whips and souvenirs! Appetites can be unpredictable, and I certainly wouldn't plan on sharing every counter service meal, but knowing that you do have that option gives you some added flexibility when laying out your dining strategy. (If you're on the Disney Dining Plan and have young ones, don't forget that kids can order from the adult menu for no extra charge.)
Woo hoo! Everyone's favorite topic – saving money! Last week I talked about how to save money when booking a Disney cruise, so today let's talk about saving money once you board one of DCL's amazing ships! 10 ways to save money onboard.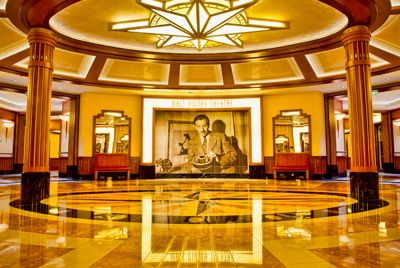 1. Don't Buy Food Onboard – After 11 cruises, I have never spent a dime for food onboard. Oh wait! I lied. I did spend money on the adult restaurants. Totally by choice, totally worth it. Other than that, never a dime. Disney sells some packaged snacks outside the theaters and from room service, but those are so easy to avoid! There's free food everywhere! You can do without M&M's for a few days! Substitute free ice cream or room service in their place! Or veggies! Yes. I meant veggies. Similarly, if you get a soda from a bar or room service, they're going to charge you. Don't. Go up to the pool deck to get a soda to drink with your room service. Take a soda from up there into the theater. It's that easy. You can also buy specialty coffees and smoothies, but again, free coffee is always available and free drinks are occasionally available (see #3 below)! If you do feel a need to buy a nice coffee, make sure you get a coffee card! You'll get the sixth one free, even if it's on your next cruise!