Splitting counter service meals is an easy way to stretch your vacation dining budget. Whether you are on the Disney Dining Plan or have decided to pick your spots out of pocket, finding counter service meals large enough to share is a bonus. If you are on the Disney Dining Plan, you can save credits for a resort breakfast before you leave for home. If you are paying out of pocket, you can save $10-15 every time you split a meal. That's more money for Dole Whips and souvenirs! Appetites can be unpredictable, and I certainly wouldn't plan on sharing every counter service meal, but knowing that you do have that option gives you some added flexibility when laying out your dining strategy. (If you're on the Disney Dining Plan and have young ones, don't forget that kids can order from the adult menu for no extra charge.)
Woo hoo! Everyone's favorite topic – saving money! Last week I talked about how to save money when booking a Disney cruise, so today let's talk about saving money once you board one of DCL's amazing ships! 10 ways to save money onboard.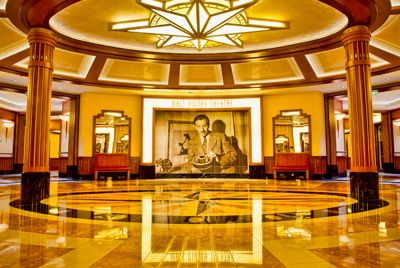 1. Don't Buy Food Onboard – After 11 cruises, I have never spent a dime for food onboard. Oh wait! I lied. I did spend money on the adult restaurants. Totally by choice, totally worth it. Other than that, never a dime. Disney sells some packaged snacks outside the theaters and from room service, but those are so easy to avoid! There's free food everywhere! You can do without M&M's for a few days! Substitute free ice cream or room service in their place! Or veggies! Yes. I meant veggies. Similarly, if you get a soda from a bar or room service, they're going to charge you. Don't. Go up to the pool deck to get a soda to drink with your room service. Take a soda from up there into the theater. It's that easy. You can also buy specialty coffees and smoothies, but again, free coffee is always available and free drinks are occasionally available (see #3 below)! If you do feel a need to buy a nice coffee, make sure you get a coffee card! You'll get the sixth one free, even if it's on your next cruise!