Disney World Restaurant Inconsistency?!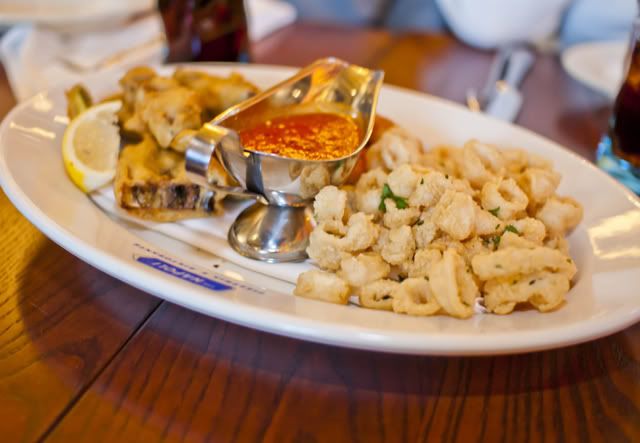 How helpful are Disney restaurant reviews? That's a question I found myself pondering as we finished our meal at Via Napoli last weekend. We have been to Via Napoli before, and we weren't impressed. The food was mediocre the previous time, and the place certainly didn't live up to the hype. We had determined that we wouldn't eat there for a couple of years, and would instead try other restaurants until Via Napoli's turn in the "natural dining order" came up again. However, some friends were heading to Via Napoli, so we figured we'd tag along for camaraderie and joyous times. We didn't even really plan on eating anything.
However, going to a Disney restaurant with the plan not to eat anything is like watching the Norway film and expecting to stay awake. It just doesn't happen. So, we found ourselves sampling some of the appetizers on our table. Then, we found ourselves trying both styles of pizza on the table. "Not eating anything" quickly turned into "gorging ourselves" and we ended up saying yum and wow about every 5 seconds.
Succinctly put, the food was amazing. All of it. The calamari was crisp, perfectly cooked, and not over-salted. The Salami e Provolone was flavorful without being overly greasy, and even the Eggplant Caponata–something I wouldn't normally sample–was delicious. And that's just the appetizers. The pizza? The pizza was incredible, with the cheese pizza soft, perfectly cooked, and with excellent tasting crust. Likewise, the pepperoni pizza was also stellar. It went from being "nothing that knocks my socks off" as I called it in my previous review, to being an excellent pizza, and a worthy competitor to many real-world pizza places at which we've eaten. (Even though we favor Chicago-style deep dish pies, we loved these thin ones!)
This is not the first time we've had wildly different experiences at the same restaurant two different times we've eaten there. In 2006, Coral Reef was a colossal disappointment. Then, in 2010, the place was amazing, serving some of the best food we've had in Walt Disney World.  This got me thinking, and contemplating some of the mixed reviews for other restaurants at Walt Disney World. For example, we were incredibly disappointed with The Plaza, but we've read some amazing reviews of that place. Did we simply have a bad meal there? Similarly, we've had a couple of great meals at California Grill, but we've heard from others that, for the purported level of cuisine offered there, the place is really overrated. While I love reading and reviewing restaurants at which we eat, this inconsistency made me wonder if reviews are really all that helpful.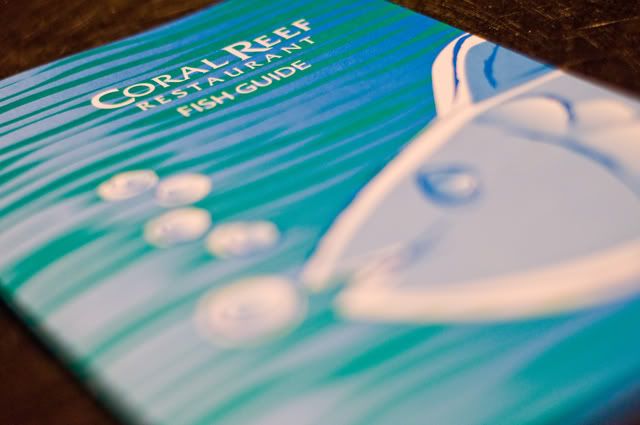 To be sure, there are some restaurants that have a clear consensus. The cuisine at Tony's and Sci-Fi Dine-In is pretty much universally panned (although Sci-Fi Dine-In is one of my favorite Disney restaurants due to the amazing theming!). Conversely, few people give Jiko, Kona Cafe, Citricos, and Sanaa poor reviews. In cases like these, where the disapproval or approval rating hovers at a high level, it's a safe bet that you'll have a similar experience. However, what about the restaurants like The Wave, Coral Reef, Via Napoli, or Kouzzina that receive a mix of positive and negative reviews?
If 10 people review these restaurants, and 6 report having excellent cuisine and service at these restaurants, and 4 report having awful cuisine and service, how helpful is that to you if you're only eating there once? Even worse, what if you only stumble upon the positive (or only the negative) reviews? What if you make a decision not to eat at a particular restaurant after only reading one review, which happened to be a negative outlier? While I am of the mindset that every Disney restaurant is worth trying at least once regardless of any reviews I read, others who visit Disney less frequently may not have this luxury, and may only want to eat at restaurants that are more likely to offer excellent meals and service.
To this end, there are two solutions to this dilemma with which you're faced when planning where to eat at Walt Disney World. Disney could improve the consistency at its restaurants so it's clear which ones are definitively "good" or "bad." Since "good" and "bad" are largely subjective value-judgments, plus me mandating that Disney improve its consistency doesn't really make it happen, this probably isn't the best solution. Instead, you should read a large cross section of reviews on various websites (even single sites that offer aggregate scores of many guests can skew one way or the other based upon the tone of the site) to determine where you want to eat.
Alternatively, you could read the reviews for comments on aspects of restaurants that are more static: ambiance, type of menu, and theme. For example, T-REX Café is a loud restaurant serving American cuisine in a pre-historic environment that will likely appeal to the dinosaur lovers in your family. This description is more objective, and two guests, going on different days in different months, are likely to both experience this. As those same guests describe their experience more, things that are more likely to vary between the two include quality of food and service. Heck, the same person could go to the same restaurant ten different times and give it a different score out of 10 each time. Some restaurants at Walt Disney World are that inconsistent!
With this, I'm not saying that you shouldn't read Disney restaurant reviews. You absolutely should. For most Disney restaurants, there is a clear consensus. However, for those restaurants that get mixed reviews, maybe you should dig a little deeper, and determine whether the theme, style of cuisine, and ambiance are things that will likely appeal to your party. We have found that we've enjoyed a lot of restaurants that generally get less-than-stellar reviews. It's up to you to determine whether you want to take a gamble on a restaurant with mixed reviews that might, for you, be a diamond in the rough or merely a lump of coal.
How do you determine which restaurants you'll visit at Walt Disney World? Are there restaurants you love or hate that seem to elicit the opposite reaction from many other guests? Let us know your thoughts in the comments!