by Tammy Whiting on January 25, 2013 10 Comments
Filed under: Disneyland (CA)
Unless you've been living under a rock, you know that Disney California Adventure completed a massive, several year long reconstruction in 2012. The completed project has gotten a lot of attention recently, and deservedly so. It's awesome.
But don't fret! Disneyland wasn't completely left out in the cold. It didn't get any multi-million dollar upgrades, but it did have some fun additions and happenings. So here's a review! Some things you may have missed.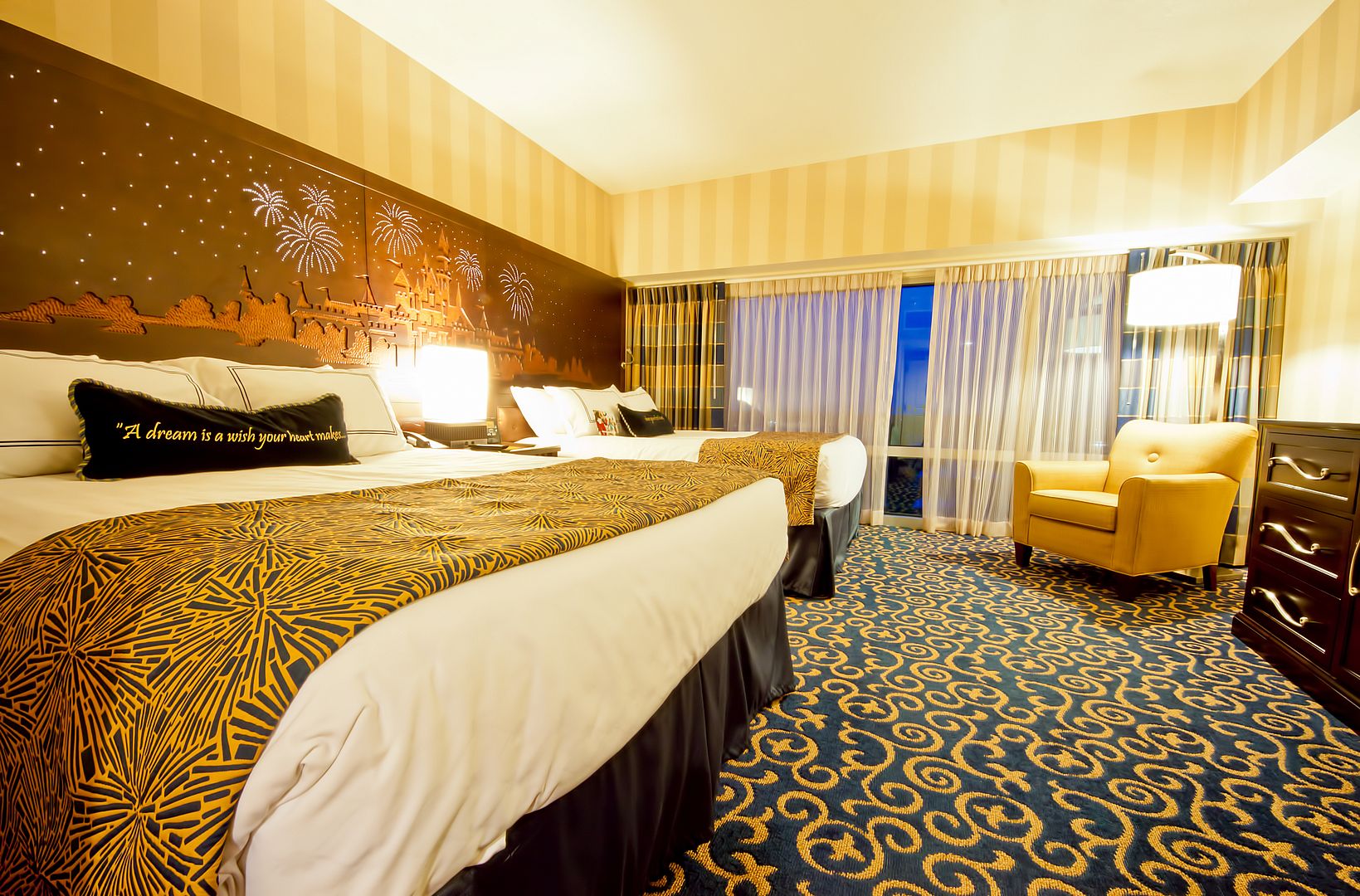 1. The Disneyland Hotel was finished – The Disneyland Hotel was pretty much done with its remodel before January, but January 21 marked the official completion. I love the new design. The mahogany headboards with inlaid light-up fireworks are just gorgeous. The rooms used to be fairly devoid of Disney theming, but I think the theming is awesome now. Just the right touches without making it overwhelming or garish. The new displays in the lobbies are wonderful as well. The pool is the piece de resistance for me, however! It's picturesque, inviting, and fun all at the same time! And, of course, Trader Sam's and Tangaroa Terrace are welcome additions according to pretty much everyone.
2. Jolly Holiday Bakery – Back in January, the Annual Pass processing center became a restaurant once again! Cheers were heard round the world! Or round Disneyland! Or round the message boards! With Mary Poppins theming, (who doesn't love penguins?) and yummy food, this bakery has become quite popular! They serve comfort food like grilled cheese sandwiches and soup, lighter fare like salads, and several other sandwiches as well. Of course, it's not called "Bakery" for nothing. It's full of bakery fare! Cookies, muffins, croissants, cupcakes and don't miss the Matterhorn Macaroons!
3. One More Disneyland Day – Yes, this one already happened, it happened back in February, on Leap Day! The extra day of the year! Disneyland park stayed open for a full 24 hours and guests by the thousands stayed for every second of it. It was a photographers dream to be in the park for sunset AND sunrise! I included this one because it was a huge success and because it stands to reason we will see it again! Every four years perhaps? And if it produces more pictures like the one in Sunrise to Sunrise by Tom Bricker? Well we all win.
4. Email Dining Reservations – This year Disneyland tried something new. As of April, you can email your dining reservation requests right to Disney! No sitting on hold, no long distance calls, no waiting. Just send your list to dine@disneyland.com. Include your name, desired dining locations, desired meal time and date, phone number and number of guests. They won't make reservations sooner than two months before your desired date, but trust me, it's painless. I've used it several times. An automated reply comes back almost immediately, and the reservation confirmation isn't usually very far behind.
5. Merida Meet and Greets – Is it just me who can't say Merida without a Scottish accent? Or in my case, a really bad Scottish accent? Merida started meeting guests back by it's a small world back in May. For a while, the meet and greet with Merida included some fun extras like archery and other games (and I definitely wish they had kept that—but alas). All in all, however, Merida is a delightful and adorable character, and I'm glad she's sticking around.
6. Voices of Liberty – The Voices of Liberty made their debut back in June! Voices of Liberty is an amazing a cappella group that usually sings patriotic music although they've been known to bust out some Christmas tunes during the holidays. Their performances are very popular in Epcot and I was so excited to hear they were coming to Disneyland! They tend to come and go from the schedule, but hopefully they'll be sticking around.
7. Extra Magic Hour– Disneyland has had a lot of different rules for their version of Extra Magic Hours, but in July it began offering a new variation that has, more or less, stuck around. With Cars Land opening, guests of the Disneyland Hotels were allowed into either park one hour before the parks opened to regular guests. This policy has evolved slightly, and now Disneyland Hotel guests can enter California Adventure one hour early on Sunday, Monday, Wednesday and Friday, and Disneyland one hour early on Tuesday, Thursday and Saturday. During the busy Christmas season hotel guests were allowed in either park again. Staying offsite at Disneyland is much more enticing to people than staying offsite at Disney World, and Disneyland really needed something to give guests extra incentive to stay onsite. I think this was a great step! An extra hour in Cars Land? Yes, please.
8. Better Walk in Walt's Disneyland Footsteps Tour – In September, the price for Walk in Walt's Footsteps Tour went up! No, that's not the good news. The good news is that the tour got even better! It now includes a stop in Walt's apartment!! No, the average day guest can't get up there! So yes, this is the way to see it! And it now includes lunch. That's never a bad thing, right?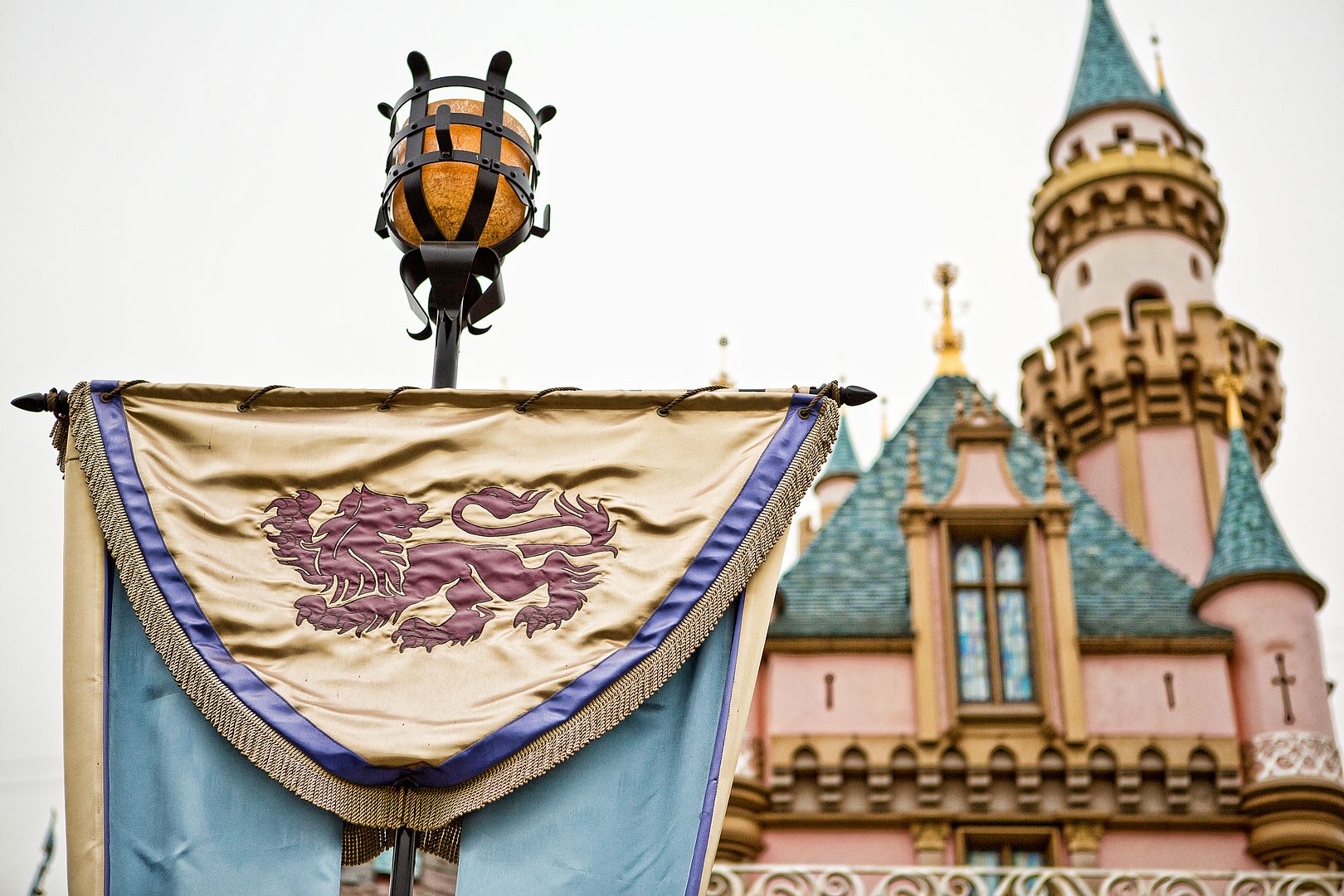 9. Earl of Sandwich – Oh how I rejoiced when it was announced that Earl of Sandwich was coming to Downtown Disney District in November! Oops. I just realized this is Downtown Disney and not Disneyland park. Oh well, I'm leaving it as #9 on my list! Anywho…It's delicious, a wonderful addition and I'm pretty sure Guy Selga can back me up because he eats there at least three times a week, judging from his tweets.
10. Way more Candlelight Processionals – So the news that there was going to be a lot more Candlelight Processional performances in 2012 didn't really pan out like we all hoped, but it was a giant step in the right direction. The announcement of dinner packages was made and then swept under the rug like it never happened. But there were a lot more performances! Unfortunately, the seats were given out by a lottery system to Annual Passholders so tickets were hard or impossible to come by. But I still think this shows great promise for things to come next year!!
So what did I miss? What were some of your favorite things that changed at Disneyland this past year?
Posted on January 25, 2013