Several weeks ago, I took my very first Disney Cruise! I had debated whether or not to try out the Disney Cruise Line for years, as I am one of those people who likes to go 12 hours straight at Disney World and wasn't sure if I could handle being confined to a single ship. But after hearing so many glowing reports about the Disney Cruise Line from other Disney fans, I decided to take the plunge with a 3-Night Bahamian Cruise on the Disney Dream with stops in Nassau and Castaway Cay, Disney's private island. So how was it? Let's just say that I'm already looking at booking my next cruise! But I have to admit, as a cruising newbie, there were a few things that I had to figure out during my incredible 3 days aboard the Disney Dream; and while I have very few, if any, complaints I still couldn't help but think on what I wish I knew before my Disney Cruise that would've made things a little easier.
So if you're planning your first Disney Cruise, or it's been awhile since you cruised with Mickey and the gang, here's a few things that I wish I knew before my Disney Cruise on the Disney Dream. Bon Voyage!
1. Your Dining Rotation is on Your Key to the World Card – Your Key to the World Card is the most important item you will have on your cruise. Not only is it the key to your stateroom, it's needed to get on and off the ship and tells you which muster station to report to. What I didn't know before my cruise was that the three capital letters printed at the bottom of the card were my restaurant schedule for the cruise. For example, my card had AER printed next to my dining time. Maybe you fellow cruisers are smarter than me, but I had no idea what that meant! As it turned out, the first letter stood for Animator's Palette, where I was scheduled to eat the first night on board. The second stood for the Enchanted Garden and the third for the Royal Palace.
Read the rest of this entry »
Guests sailing on recent 3-day Disney Cruise Line voyages on the Dream have reported that DCL is now testing brunch service at both Remy and Palo during port days at Nassau, Bahamas. Previously, brunch at these locations had only been offered on days at sea.
Remy and Palo are the Dream's premier restaurants, offering enhanced food, beverages, and service for an upcharge over the ship's other dining venues. Brunch during sea days has typically been popular, often with higher demand than availability.
A few guests have reported seeing booking for this available via their DCL Planning Center online, but this is inconsistent. Others have been told about the expanded dining options while speaking with cast members on board the ship. If dining at Remy or Palo during a port day is something you're interested in, check your Planning Center frequently and/or stop by Guest Services on your embarkation day to ask about availability.
I'm happy to see Disney attempting to provide more dining choices for guests opting to stay on board during the Nassau port call.
Please let us know if you're offered Palo or Remy brunch during your Nassau stop on the Dream, or on any of the Disney ships. We're eager to learn more about this new offering.
The U.S. Embassy in Nassau, Bahamas has issued a Security Awareness memo for the holiday season 2014, advising U.S. citizens traveling to the Bahamas to "be aware of their surroundings and remain on heightened alert to avoid being the victims of crime." This is the fourth memo on this topic issued during calendar 2014. The Canadian government posted similar warnings earlier this fall.
Other than Castaway Cay, Nassau is the most visited port for Disney Cruise Line.
The Embassy memo goes on to state, "Three armed robberies of U.S. citizens have occurred in daylight hours in heavily frequented tourist areas." Other reports include notes about sexual assaults perpetrated by unregulated jet ski operators on Paradise Island. The advisory mentions monitoring local news stations for updates and maintaining a high level of vigilance when out and about.
The Nassau Guardian newspaper denies the credibility of the Embassy reports, claiming that the local police were unaware of some of the alleged crimes.
The Atlantis resort, site of many of the DCL Nassau port adventures, has increased their security in recent weeks.
We've never had any problems in Nassau, but as with any travel, caution is recommended. If you're on a three or four night cruise and relaxation is a key vacation component for you, you may want to consider remaining on board your ship during the Nassau port stop. (We've recommended this prior to any warnings.) The ship's amenities cannot all be experienced during a brief sailing. Staying on the ship may allow you to more time to visit the spa, participate in the children's programming, or stuff yourself at the buffet. Remember that many activities on board are included in the cost of your sailing, so staying on board can be an easy way to economize.
If you plan to explore Nassau, be cognizant of your surroundings and interact with only reputable excursion operators. You may also want to consider letting family remaining on board or guest relations cast members know of your on shore plans.
Woo hoo! Everyone's favorite topic – saving money! Last week I talked about how to save money when booking a Disney cruise, so today let's talk about saving money once you board one of DCL's amazing ships! 10 ways to save money onboard.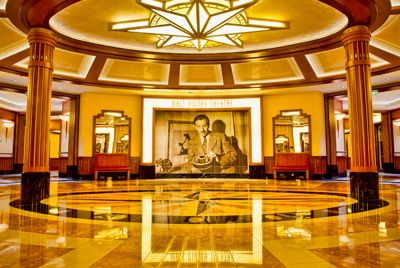 1. Don't Buy Food Onboard – After 11 cruises, I have never spent a dime for food onboard. Oh wait! I lied. I did spend money on the adult restaurants. Totally by choice, totally worth it. Other than that, never a dime. Disney sells some packaged snacks outside the theaters and from room service, but those are so easy to avoid! There's free food everywhere! You can do without M&M's for a few days! Substitute free ice cream or room service in their place! Or veggies! Yes. I meant veggies. Similarly, if you get a soda from a bar or room service, they're going to charge you. Don't. Go up to the pool deck to get a soda to drink with your room service. Take a soda from up there into the theater. It's that easy. You can also buy specialty coffees and smoothies, but again, free coffee is always available and free drinks are occasionally available (see #3 below)! If you do feel a need to buy a nice coffee, make sure you get a coffee card! You'll get the sixth one free, even if it's on your next cruise!
Read the rest of this entry »